The PardeeHospital board of Directors was told this week that plans are "in place" for the hospital to recover from a 13.5 million dollar loss so far this fiscal year.
It's being reported this week by Hendersonvilkle Lightning that the cost of, and loss of productivity due to, the "start-up" of a new computer system and medical records system, some $8 million invested in new hospital operating improvements, and more patients now on higher deductible insurance plans…all have contributed to the loss.
Revenue lost in June and July of this year amounted to an 8 per cent loss in the hospital's operating margin.
Pardee President and CEO Jay Kirby assured the board this week that most of this is now behind the county-owned hospital that's affiliated, under a management agreement, with UNC Health Care…and the future looks brighter for long-term recovery.
Physicians and providers have lost time while in training for the new computer system and electronic records system. And Kirby says he expects the hospital will turn things around now through greater productivity, reducing expenses, and more accelerated bill collections that will be necessary due to higher patient co-pays with the growing number of higher deductible insurance policies stemming from the Affordable Care Act or "Obamacare".
Hospital board Chairman Dr. Bill Medina said, "We knew we were going to take a hit, but we took a bigger hit than we thought." Still, he said, there's a rational basis for optimism.
As hopeful as Kirby and the hospital board are, Kirby is quoted this week as saying that "…with only two months left in the hospital's fiscal year, that ends September 30th, we will not be able to recover by year-end and bring it back to break even."
After some tough months this summer, August has put the hospital back on the recovery track.
And Kirby says the hospital's ten operating rooms have kept the hospital busy and generated revenue and without them, he said, the hospital would not have the revenue growth it has today.
By Larry Freeman
FOUR CHARGED WITH KILLING HENDERSONVILLE REALTOR'S SON.
South Carolina authorities have made four arrests in connection with the August 21 death of Kyle Shirlin, 19, a 2015 Hendersonville High graduate who was recently shoit to death outside a party near Charleston, South Carolina.
The arrests and charges in his death are as follows:
Jamal White - Accessory after the fact to a Felony A, B, C or murder
Michael Smith - murder
Riccardo Jenkins - murder
Ali Smalls - murder
All the defendants were booked into the Berkeley County Detention Center in South Carolina pending bond hearing proceedings.
Police said their investigation so far has been "exhaustive," and they also say that much work remains to be done. In a release Tuesday, they said there is a possibility one or more of additional arrests, and also of additional charges being placed against those already in custody.
Kyle's father, Dave, said his son was a great kid: personable, warm and extremely loyal to his close friends. He was always polite, Kyle's father said, and for him to be shot and killed is just senseless.
News 13 spoke with a family friend who described Kyle as kind and compassionate.
"He was always the kid that stood up for the other kids," Lee said. "He was a beautiful young man with a future ahead of him."
On Sunday August 21, the night of Shirlin's death, at approximately 12:50 a.m. authorities were dispatched to a party for excessive cars parked nearby. During their response, the officers were advised that a shooting had taken place.
On arrival, officers found Shirlin in the back yard with an apparent gunshot wound to the upper body. Medics responded, and Shirlin was pronounced dead at the scene.
The incident report says a witness at the scene said that two black males with dreadlocks tried to "get" Shirlin's backpack. The witness said he shouted at them to leave and said police were coming, and they left.
It's still not clear if the backpack altercation played a role in the shooting.
Police have no further comment on details of the ongoing investigation at this time.
According to a report this week from Carolina Public Press, the death of a Hendersonville woman ruled a suicide in New Jersey is now being reviewed by homicide detectives.
Felicia Reeves was found hanging in a hotel in Elizabeth, New Jersey last August. She was last seen in Hendersonville at the Rainbow Motel nine days earlier.
Hendersonville police also confirm they are reviewing where she went after she was last seen at the hotel before she was found dead in New Jersey.
Official reports indicated Reeves committed suicide but her sister believes the hanging in the motel was staged.
"There is reason to believe there was a motive. Someone wanted her silenced. In addition, there were some things in the police analysis that didn't add up," Frank Taylor, managing editor of Carolina Public Press, said.
The Union County District Attorney's office wrote the victim's sistert...in an email that said, in part, it "will be conducting its own review of the circumstances surrounding the loss of your sister…On the investigative end, I will be assigning this case to one of my homicide task force sergeants, along with the detectives on (the) squad."
Erin Johnson, a native of Hendersonville, has travelled a long way from her hometown to the streets of Cavite, Philippines, where she helps abandoned kids and the urban poor. She serves as a missionary with Action International Ministries and directs Brand New Day, an outreach and shelter program for street children in Cavite.
Johnson will speak about her experiences at First United Methodist Church on Wednesday, September 14, as part of the Wonderful Wednesday dinner program. The community is invited to attend the 5:30 p.m. dinner followed by the 6:15 p.m. presentation.
Johnson, a graduate of Hendersonville High School, is the daughter of Steve and Sharon Johnson. She received a physics degree from Georgia Institute of Technology. After working in the field of acoustics, she did a missional internship in Guatemala and later completed another degree in Cross-Cultural Studies at Bethany Global University. In 2008, her passion to help children in desperate situations led her to Action International Ministries. One year later, she expanded their operations by creating Brand New Day Ministry which serves children and youth living, sleeping and working on the streets of Cavite, Philippines, due to extreme poverty, neglect, abuse or abandonment.
The dinner cost of $7 per person is payable at the door by cash or check. There is no charge to attend the program only. Doors for the dinner open at 5:00 p.m. with beverage service available. The dinner line opens at 5:30 p.m. and concludes at 6:00 p.m. with the start of the presentation.
Dinner reservations must be received by noon on Monday, Sept. 12. Reservations can be made online at www.fumchvlnc.org or by calling the church at 828-693-4275.
###

TO BENEFIT SALUDA'S HISTORIC TRAIN DEPOT
Elevate your golf game at one of the most beautifully landscaped courses in the world at Polk County's Bright's Creek. Golfers at any level will love just being on the breath-taking course that flows naturally with the lay of the land with mountain vistas all around. Designed by renowned Tom Fazio, Bright's Creek will host the first annual Saluda Historic Depot Golf Tournament on Monday, October 17, 2016 during one of the most colorful times of the year.
Not only will you enjoy playing on one of the "Top Residential Courses" in the US, you will have fun competing for 1st, 2nd and 3rd place prizes plus "closest to the pin," "fewest putts," and "longest drive" for both men and women. There will also be two special "Hole-In-One" opportunities to win a new car, courtesy of Bryan Easler Toyota and $10,000 cash, courtesy of Mike Gilliam Agency, Nationwide Insurance in Hendersonville.
If you are looking for an opportunity to support the depot and promote your business, there are several sponsor level options from which to choose. Major sponsor levels are: "Engineer" for $2500, "Conductor" for $1500 and "Brakeman" for $1000, plus Hole sponsorships for $100 and Flag/pin sponsorships for $250. Each level includes many features and a complete description for each level is at SaludaHistoricDepot.com website under Events.
"We hope to make this an annual event for the depot during one of the most beautiful times of the year on one of the most breath-taking courses in the country that just happens to be in our back yard," says Judy Ward.
Registration is easy by visiting SaludaHistoricDepot.com and clicking under Events. You can download the entry application and print the form and send to This email address is being protected from spambots. You need JavaScript enabled to view it. or fax to 828-749-3490. There is a PayPal option to pay with a credit card. You can also send completed forms and payment to Saluda Historic Depot, P.O. Box 990, Saluda, NC 28773. You may also pick up an entry form at Thompson's Store, 24 Main Street Saluda, NC. Registration deadline is Monday, October 3. 2016.
The Saluda depot sits on historic Main Street at the crest of the steepest mainline standard gauge railroad in the United States, and is a contributing structure on the National Register of Historic Places in the listing for the Saluda Main Street Historic District. A group of citizens formed a 501(c)3 non-profit and purchased the building in June 2016, and has created a railroad and heritage museum to celebrate and memorialize the town's railroad history and its beginnings. This golf tournament and other fund raisers are necessary to pay off the the loan, operate the museum, and maintain the authentic building. If you would like to climb aboard and help preserve the historic Saluda Depot for future generations, you can send donations to Saluda Historic Depot, PO Box 990, Saluda, NC 28773 or email This email address is being protected from spambots. You need JavaScript enabled to view it.. All donations are tax deductible.
The museum is open Thursday through Sunday, noon to 4pm and includes seasonal exhibits, Saluda Grade "O Grade" Diorama and "G Grade" train dioramas of the different railroad eras in Saluda. There are also running videos of trains that came up the Saluda Grade and a gift shop. The Saluda Historic Depot is located at 32 W Main Street, Saluda, NC 28773. For more information, please contact Judy Ward at 828-674-5958 or This email address is being protected from spambots. You need JavaScript enabled to view it. or Kay Garell at 321-258-9111 or This email address is being protected from spambots. You need JavaScript enabled to view it.
###
Western North Carolina Congressman Mark Meadows is responding today to a House Ethics Committee investigation. The committee is looking into charges that Meadows paid a former staff member that he fired for a longer time than was appropriate. In an interview on WHKP News today at 7:55 and 11:55am and 505 pm, Meadows points out he terminated the staffer well over a year ago; that he himself reported this and fully co-operated with the committee; and if there was any mis-interpretation of House rules, he'll make the whole thing right with the Congress and his constituents.
Meadows is conducting a series of events this week in HendersonCounty. Today he's visit Hendersonville Elementary School at 8:30am. Hendersonville Elementary is one of the county's "full time" schools and classes are already back in session.
He will be visiting the Johnson Family Farm on Kanuga Roadat Erkwood Drive at 10.
Meadows is conducting a town hall meeting at 6 in the Bo Thomas Auditorium at Blue Ridge Community College.
And on Thursday, Congressman Meadows will be conducting a veterans seminar from 2 to 5pm in Fletcher Town Hall. Local veterans with questions or issues are encouraged to attend.
Stations WCIV in Charleston and WLOS in Asheville are reporting:
A teenager who recently graduated from Hendersonville High School died in a shooting over the weekend in South Carolina.
Police in Goose Creek say 19-year-old Kyle David Shirlin was killed during a party near Charleston.
The responding officer describes seeing many young people in their teens and twenties hurriedly getting into cars and leaving the party, not responding to his attempts to wave them down.
One witness said Shirlin was a friend of his, and said that he and Shirlin worked as valets together at the Hyatt Hotel in Charleston.
Shirlin did not know anyone in the local area, the witness said, and had learned of the party from him.
Neighbors in the area said after hearing gunshots, they saw people running from a house in the Cherry Hill area. Authorities blocked off exits to the subdivision and identified people as they left the area. They identified 28 people leaving from the two exits from the Cherry Hill subdivision.
Family members don't have all the answers right now. Kyle's father, Dave, says his son was a great kid: personable, warm and extremely loyal to his close friends.
He was always polite, Kyle's father said, and for him to be shot and killed is just senseless.
WLOS spoke with a family friend who said Kyle was a great kid.
Family friend Dave Lee said he was kind and compassionate. "He was always the kid that stood up for the other kids," Lee said. "He was a beautiful young man with a future ahead of him."
The Berkeley County Coroner's Office has requested an autopsy which will be conducted Monday morning at the Medical University Hospital in Charleston.
GCPD investigators are actively working this case and believe it is an isolated incident.
Investigators ask anyone that was at 122 Westerfield Dr. when the shooting occurred to contact Investigator Powell at (843) 863-5200 ext. 2356 or Crimestoppers at (843) 554-1111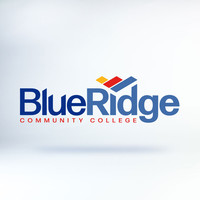 Blue Ridge Community College announced the creation of its Southeastern Advanced Molding Technology Education Center (SAMTEC).

SAMTEC at Blue Ridge Community College will be the only holistic, high pressure die casting and mold training center east of Illinois. Currently, the southeast region of the United States is home to 25 die cast manufacturers and a wide variety of manufacturers using plastic injection molding and extrusion processes. The Center will focus on providing quality workforce training in high pressure die cast of aluminum and magnesium parts as well as training in the production of a wide variety of plastic products through injection molding and extrusion processes.

SAMTEC will be located on Blue Ridge Community College Henderson County Campus in the Spearman Building. This places the Center in a high-tech facility adjacent to several of Blue Ridge's premier curriculum programs including Alternative Fuels, Mechatronics Technology, Computer-Integrated Machining, and Welding.

Fueled by a joint venture announced recently by Swiss Company Georg Fischer (GF) and Canada-based Linamar, the SAMTEC job training initiative is specifically designed to meet the training needs of GF Linamar's new high pressure die cast facility slated to open in Mills River. The jointly owned facility will specialize in high pressure die casting to produce light-weight aluminum and magnesium parts for power train, driveline and structural components. This venture will add 350 jobs to the region with an average annual salary of $47,000.

Blue Ridge Community College recently received an Economic Catalyst grant of $550,000 from Golden LEAF Foundation for the purchase of equipment to support SAMTEC and training for GF Linamar. GF Linamar, Buhler and ABB will also donate equipment for SAMTEC valued at more than $768,000.

While designed to meet the training needs of GF Linamar, SAMTEC will also be able to support the training needs of other area companies with plastic injection molding and extrusion processes. These companies include Elkamet Inc., B.I.G. Adventures, Continental Automotive Systems, Meritor Inc., Raumedic, and Lassonde Pappas. Training topics will include die casting process, mold preparation, thermo dynamics, industrial controls, TIG welding, industrial mold process operation.

Blue Ridge Community College instructors Bryan Bagley and Shawn McCallister recently spent a total of three weeks training at BuhlerPrince in Michigan and Buhler in Switzerland, as well as at the Georg Fischer plant in Austria. This training will enable these instructors to develop and provide local training for area manufacturers at SAMTEC.

After formal agreements for the donated equipment were put into place on Thursday, the College expects to open the Southeastern Advanced Molding Technology Education Center in January 2017.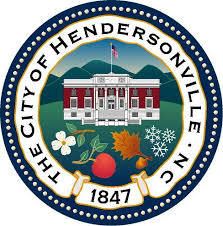 The City of Hendersonville project for the Glenbrook area subdivision is underway as of June 22, 2016. The project involves Sanitary Sewer Improvements. The weather has affected our construction schedule. Pipe installation should be complete within a couple weeks. We are rebuilding Blythe St. in the areas of the pipe installation, as the existing road base is in poor condition. Blythe St. (between 4th and 5th) should be passable in approximately 3 weeks, with paving operations commencing shortly after. In addition we are receiving estimates for the new concrete sidewalk that will be installed on Blythe St. (between 4th and 5th Avenues).
Below is a detailed timeline of the project and the projected effect on 5th Avenue and Blythe Streets. We understand this project will cause a temporary inconvenience to area motorists and we apologize. We ask that the public be patient with us as we work as quickly as possible to complete these necessary improvements to the sewer system in this area.
Project Name:
Glenbrook Sanitary Sewer Improvements
Project Description:
The purpose of the above referenced project is to abandon a notoriously problematic pump station serving the Glenbrook Subdivision, located in Hendersonville, NC.
The project consists of:
·Installation of approximately 825 l.f. of 8-inch gravity sewer
·Abandonment of the existing pump station
·Repaving Blythe Street from 5th Ave. to Glenbrook Dr.
·Installation of new curb and gutter in the construction area
Successful completion of the project will eliminate an existing pump station the does not conform to current standards. This pump station has a history of frequent clogs; has limited access; and lacks a lifting system for removing pumps, creating safety issues. Execution of the project will require the closure of Blythe St., including the intersection of Blythe St. and 5th Ave. Closure of the intersection shall be limited to a maximum of 2 weeks. The remaining portion of Blythe St. shall be closed for a maximum of 80 days.
Project Schedule:
Beginning: June 22, 2016
Duration: 120 days
Duration of the road closure: 80 days
Duration of Impact to 5th Ave: 14 days
Should you have any questions/concerns please fill free to contact:
Alvin Fuller Jr., PE
Utilities Engineer
305 Williams St.
Hendersonville, NC 28972
(828) 233-3207 (office)
(828) 243-4430 (mobile)
This email address is being protected from spambots. You need JavaScript enabled to view it.
HEAR THE FULL INTERVIEW WITH THE NC GOP CHAIRMAN ON WHKP'S LOCAL NEWS TUESDAY AND WEDNESDAY
In an exclusive interview with WHKP News on Monday, the chairman of the North Carolina Republican Party, Robin Hayes, responded to Democratic Vice Presidential candidate Tim Kaine's scheduled visit to a job center in Asheville.
The Virginia senator was scheduled to be in western North Carolina speaking on behalf of Hillary Clinton's plan to create jobs if she wins the presidency. Kaine was to visit a job center in Asheville.
Kaine's visit to western North Carolina came at a time when numerous national polls show the Clinton-Kaine ticket leading Donbald Trump and his running mate, Indiana Governor Mike Spence, in the tar heel state...in some cases by nine points or more.
WHKP asked Hayes about the apparent edge enjoyed by the national Democratic ticket in North Carolina where Republicans control the governor's office and both houses of the state legislature. Hayes says it's too early in the process for the polls to mean much. But he acknowledges that in an election year as strange as this one, anything is possible.
The state GOP chairman had words of praise for Western North Carolina Congressman Mark Meadows who Hayes says "...is leading the state" on many critical issues including concern over refugee re-settlement in this country.
Hayes says that even though anything is possible this year, he does not expect voter's concerns over Donald Trump to impact the other Republicans who will be on the ballot in November., And he cited the exemplary record of Governor Pat McCrory and the Republican-controlled General Assembly is achieving a healthy budget surplus in the state and in job creatioin.
Hayes encourages all voters to pay close attention to all that is said by all the candidates this year, and to be wary of the questionable ethics, of lack thereof, of Hillary Clinton...referring to the huge accumulation of wealth by the Clinton's through the Clinton Foundation.
Botton line, said Hayes, "...we cannot take four more years of Obama-Clinton".
By WHKP News Director Larry Freeman 08/15/16 Updated 11am