Candidates can't officially file for at least 10 more days, but some have already announced their intentions to run for county commissioner in the 2014 local elections.
Local contractor and GOP Executive Committee Chairman Andrew Riddle will be opposing incumbent Commissioner Mike Edney for Edney's district commission seat. Edney has made it official...he will seek another four year term as county commissioner. Even though sitting Commissioner Larry Young has announced his plans to seek another term, no challenger for Young's commission seat has announced yet. And Tim Griffin has announced plans to run for the county commission seat currently held by Commissioner Tommy Thompson. Thompson has not yet announced any re-election plans.
In moving his campaign forward, Griffin announced the make-up of his campaign committee late this week:
Griffin said, "The team has 25+ members and is growing daily. My steering committee consists of Treasurer- Debi Ward, retired human resource specialist with the Henderson County Sheriff's Office, steering chair Don Ward, past County Commissioner and owner of Ward's Tractor and members Charles Thomas, lifelong educator and school adminstrator in 3 states, Marci Molton, educator for many years in Henderson County, Steve "Boulder " Dalton, local farmer and manufacturing supervisor, Chad Simpson, physical therapist and youth athletics coach for many years, and Jonathon "Tank" Tankersley, Henderson County Deputy and long time SRO and DARE officer."
Filing for local offices this year starts on February 10th and will continue through February 28th. Filing for local offices is done at the Board of Elections office on Central Street.
The primary election will be held in May; the general election will be in November.
(Photo is the Henderson County Board of Election office on East Central Street)
IT WON'T LOOK LIKE THIS!
The Henderson County Sheriff's Office is investigating a complaint involving a possible paving scam.
Officers received a report that a victim had signed a contract for partial paving of a driveway. Upon completion of the job, the contractor had paved her entire driveway and was demanding more money than the actual agreed upon price. The name investigators were given, Frank Small, has an extensive record of similar conduct in both Virginia and Tennessee. Thankfully family members were able to stop payment on the check Mr. Small was given.
Sheriff Charles MacDonald is urging Henderson County residents to use extreme caution when anyone comes to your home with leftover asphalt and says you will be given a real bargain on a new driveway.
It should be noted that reputable paving companies do not go door-to-door selling asphalt and if you experience this situation, please call the Henderson County Sheriff's Office immediately. It appears these type paving companies and contractors prey upon the elderly through intimidation, harassment and manipulation. With Spring coming and the toll that has been taken on driveways this Winter please be careful and cautious should you be approached about purchasing pavement from someone who just appears at your residence with some "extra asphalt".
Historic Downtown Hendersonville has announced plans for the 2014 Rhythm and Brews concert series this summer.
The N.C. Main Street program's annual awards competition recognizes the outstanding achievements of particpating communities in categories reflecting the four areas of focus for Main Street: organization, design, economic restructuring and promotion. A panel that included staff from the Piedmont Triad Council of Governments, Appalachian Regional Commission, Office of Community Planning, Office of Urban Development and Davie County Community Development Corporation reviewed the nominations and selected the winners.
"We are thrilled that the success we had with this series in its inaugural season is being recognized at the state level," noted Lew Holloway, Downtown Economic Development Director with the City of Hendersonville. He went on to say, "The award is a reflection of the intense effort and dedication of the R&B steering committee members, Babs Newton, Mike Hall, Michael Ridenhour, Charlie Tucker and Ralph Freeman. Their efforts in partnership with the Downtown Advisory Committee, our series sponsors, the R&B volunteers and city staff helped bring about what we and the NC Main Street Center all recognize as a great new event in downtown Hendersonville." Babs Newton recognized the significance of the award remarking that, "We set out to appeal to a wider demographic audience, to broaden the type of music shared in downtown and to build partnerships with city and county residents and businesses. This award is a reflection of our success in achieving those goals!"
Ralph Freeman and Mike Hall are thrilled about the award, but even more excited to share plans for the second season of R&B. "With such a positive response to the series last year we said to ourselves, you can't have too much of a good thing and have added a fifth show to the series," Ralph revealed. The fifth concert will take place on the 3rd Thursday of September, giving the concert series a five month run from May through September in 2014. "We've brought back some favorites from the first year and added some new acts too, which will continue to be a goal of the event, to share good, creative and diverse music with the community," noted Mike Hall of Tempo Music.
The series line-up kicks off with two of last year's favorites as The Broadcast returns on May 15th and regional bluegrass boys gone big Balsam Range headline the June 19th concert. The series will finish with three new acts; Asheville based funk masters The Fritz on July 17th, Charleston based rock grove ensemble Sol Driven Train August 21st and to close out the series, another act out of Charleston, the Americana group Blue Dogs on September 18th.
"Once again, from a music perspective we've got a little something for everyone and from an event perspective we are working hard to make the second year an even more enjoyable experience for our fans," observed Lew Holloway. He highlighted that, "We will be in the Azalea Lot again this year along King Street, but the layout will be different, with changes designed to maximize our use of the space."
Historic Downtown Hendersonville is currently recruiting sponsors for the 2014 season and has limited opportunities available; don't wait to contact them about how you can get involved! Additional information about sponsoring the 2014 Rhythm & Brews Concert Series can be found by contacting Lew Holloway at lholloway@cityofhendersonville.org or 828.233.3216.
AGENDA
Henderson County Board of Commissioners
1 Historic Courthouse Square, Hendersonville, NC
Monday, February 3, 2014
5:30 p.m.
CALL TO ORDER/WELCOME
PLEDGE OF ALLEGIANCE
RESOLUTION OF APPRECIATION – TOM BRIDGES
RECOGNITION IN APPRECIATION – DAVID WHITSON
PROCLAMATION – PURPLE HEART COUNTY
PUBLIC HEARING
Public Hearing on a request to rezone a 5 acre tract from a Residential Two Rural (R2R) to an Industrial (I) zoning district
INFORMAL PUBLIC COMMENTS
DISCUSSION/ADJUSTMENT OF AGENDA
CONSENT AGENDA
A. Minutes: January 6, 2014– Regularly Scheduled Meeting
January 15, 2014– Regularly Scheduled Meeting
Approval of minutes from previous meeting(s)
Routine monthly report on current tax collections
C. County Financial Report/Cash Balance Report – December 2013
Routine monthly financial report for the County
D. Public Schools Financial Reports – December 2013
Routine monthly financial report for the Henderson County Public Schools
E. 2014 HOME Grant Applications
Requests the Board approve HOME applications for the Housing Assistance Corporation,
Homeward Bound and Henderson County Habitat for Humanity
F. Designation of Plat Review Officers
Requests the Board adopt a resolution appointing a new list of plat review officers for Henderson County
G. Addition of Fees for HCSO storage of vehicles
Requests the Board of Commissioners amend the FY 2013-14 Fee Schedule to incorporate new fees for storage of vehicles
H. Budget Amendment – Vehicle Transfer
Requests the Board approve the transfer of a truck, the purchase of another, and the associated budget amendment
Requests the Board approve a budget amendment appropriating fund balance for a grant match
J. Request to Surplus Vehicles
Requests the board approve a resolution declaring vehicles as surplus and authorizing their sale by electronic public auction
Routine quarterly report on fuel and energy usage
L. Quarterly Construction Project Update
Routine quarterly report on construction projects
M. Petition for addition to State Road system
Requests the Board approve road petitions for Sioux Drive and for a portion of both B Street and Jody Street, and direct staff to forward them to NCDOT
N. Green River District amendments
Requests the Board approve amended Green River Fire Insurance Districts
O. Offer to purchase tax-foreclosed property
Requests the Board provisionally accept the offer of Donald K. Henderson to purchase the parcel described in this agenda item, subject to the procedures required by this Board for tax foreclosure sales and subject to the condition stated in this agenda item
P. Final Approval of TDA agreement
Requests the Board approve the contract between the County and the Tourism Development Authority
Q. Renewal of lease (Carland Farms, Inc.)
Requests the Board approve lease renewals as presented
NOMINATIONS
Notification to the Board of new vacancies on County Boards and Committees
1. Agriculture Advisory Board – 1 vac.
2. Animal Services Committee – 3 vac.
3. Juvenile Crime Prevention Council – 1 vac.
4. Recreation Advisory Board – 3 vac.
B. NOMINATIONS
Nominations and appointment of citizens to County Board and Committees
1. Henderson County Transportation Advisory Committee – 3 vac.
2. Juvenile Crime Prevention Council – 5 vac.
3. Mountain Valleys Resource Conservation and Development Program – 1 vac.
4. Senior Volunteer Services Advisory Council – 2 vac.
6. WCCA Board of Directors (Western Carolina Community Action) – 1 vac.
DISCUSSION ITEMS
A. Tax Collector's Report as per NCGS 105-369(a)
Routine annual report on current tax collections
B. Advertisement of Tax Liens on Real Property for failure to pay taxes per NCGS 105-369
Requests the Board order the advertisement of Delinquent Tax Liens for Tax Year 2013
C. Henderson County Transit Contract Extension
Requests the Board authorize the County Manager to execute the proposed transit contract extension for public transit services
D. PARTF Grant Contract - Henderson County Athletic and Activity Center
Requests the Board of Commissioners approve the $500,000 PARTF Grant contract for the Henderson
County Athletic and Activity Center, and the associated Budget Amendment
Discussion of possibilities for Henderson County Flag
Routine Update from the County Manager
A. Adjustment of March 3, 2014 Regularly Scheduled Meeting
The Board is requested to discuss adjusting or cancelling the March 3rdmeeting
B. Set Public Hearing for Land Development Code (LDC) and Minimum Housing Code Text Amendments (TX-2013-02)
Requests the Board schedule the public hearing for Monday, March 3, 2014 at 5:30 p.m.
The Board is requested to go into closed session pursuant to N.C. Gen. Stat. §143-318.11(a), for the following reasons:
Pursuant to N.C. Gen. Stat. §143-318.11(a)(4), to discuss matters relating to the location or expansion of industries or other businesses in Henderson County, including agreement on a tentative list of economic development incentives that may be offered by the Board in negotiations.
Agenda items can be viewed on the County's website at http://www.hendersoncountync.org/agendas/index.html
The Henderson County Tourism Development Authority hosted its second annual Tourism Conference at Blue Ridge Community College on Wednesday, January 22, 2014.
The featured speaker was Berkeley Young, Young Strategies, Inc. He shared information about concerning the tourism industry's
national trends expected in 2014.
Berkeley also presented an overview of his findings from an eight month study on tourism in Henderson County that was commissioned by HCTDA in early 2013.
More than 150 industry partners attended this daylong conference. Educational sessions, networking and meeting representatives from over fifteen media companies, including Our State Magazine and WLOS, were some of the benefits of this event.
The purpose of the conference is to promote tourism in general...tourism being a major driver of the local economy.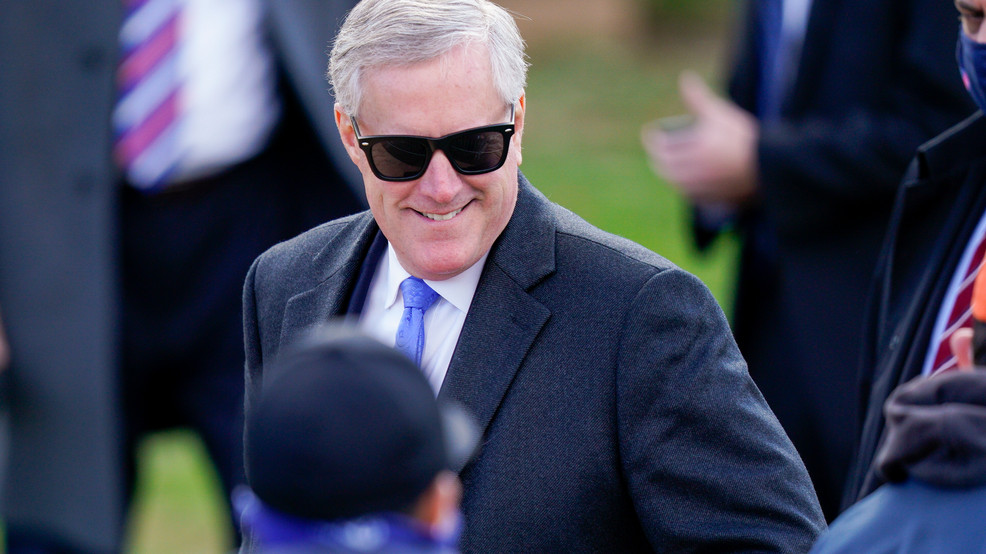 Representative Mark Meadows (NC-11) released the following statement after the House passed the final conference agreement to H.R. 2642, the Federal Agriculture Reform and Risk Management (FARRM) Act of 2013.
"This Farm Bill is the first significant reform to mandatory spending in more than three years, estimated by the Congressional Budget Office (CBO) to save our nation more than $16 billion over 10 years," Meadows said. "Though I encouraged House leadership and the House Agriculture Committee to include more conservative reforms, I do believe this bill is a step in the right direction. The people of the 11th District agree, as constituents polled prior to the vote supported passage of this legislation three to one.
"While closing loopholes in the food stamp program to save $8 billion, the bill also eliminates or consolidates more than 100 U.S. Department of Agriculture programs and replaces outdated direct subsidies for farmers with a strengthened crop insurance program. Of particular importance to Western North Carolina, it also reauthorizes PILT (Payment in Lieu of Taxes) through 2014. Knowing that PILT impacts every county in my district, I went directly to Speaker Boehner and asked him to reauthorize this program when it recently expired. He followed through on my request by including PILT in this legislation, and these annual payments will go out as scheduled in June.
"Our nation must prioritize both national security and food security. Undermining the American farmer and becoming dependent on foreign sources of food can be as dangerous as depending on foreign countries for oil. I will continue to work toward incorporating conservative reforms to our nation's agriculture and nutrition policy while ensuring that our farmers receive the long-term certainty they deserve."
H.R. 2642 passed the House in a vote of 251–166.
Owen's soccer coach who led an Erin Brockovich-style campaign to clean up industrial pollution in his neighborhood is now running for Congress.
A high school social studies teacher, Tate MacQueen said he is seeking the 10th District seat out of a sense of obligation to neighbors, students and fellow teachers.
"What is driving me is the work I've done in the community as an advocate and what I have done as an educator," MacQueen said.
"I think people would say I'm passionate and that I care deeply for other people. I simply want to help where I can help, and accept help where I need it. If there is ever a time when we are in it together, this is it."
A registered Democrat, MacQueen is the only member of that party so far to declare a candidacy. The 10th District, which includes Asheville, Black Mountain and other parts of Buncombe County, is held by five-term Rep. Patrick McHenry, R-Lake James.
MacQueen began at Owen in 2007, gaining acclaim as one of the state's best soccer coaches who emphasized fair play and community service, having his players raise money
and put on clinics for Special Olympics athletes.
Last year, student athletes voted to give him the Brad Johnson Award for the teacher making the biggest difference in students' lives.
But his greatest activism was sparked over an issue even closer to home when he and fellow Mills Gap Road residents learned their Skyland-area neighborhood was contaminated by nearly three decades of industrial activity.
MacQueen led a campaign to hold liable CTS Corp. and environmental regulators who he said looked the other way.
That campaign took him to the offices of top U.S. Environmental Protection Agency officials, members of Congress, and ultimately the U.S. Supreme Court. He and other plaintiffs are now asking justices to force the company to clean up industrial solvent that soaked into their soil and groundwater.
MacQueen said a sense of neglect by federal officials helped push him to run.
From The Asheville Citizen-Times
WLOS TV IS REPORTING...
The treacherous conditions caused a school bus to overturn in Henderson County.
While students were on board, no one was seriously injured. One student was transported to the hospital, school officials say luckily her injuries were only minor.
Students on board when they went off the road say it was a scary experience.
Six students from North Henderson High and Apple Valley Middle were on board for the scary ride.
Michael Waycaster, student, "real scary, I mean cause the whole bus tipped over and I was sitting in the seat on the other side and kind of flew to the other side."
Bill Parker, Henderson County Assistant Superintendent, "from what I understand, minor ankle injury but they have transported that student to the hospital."
Parents rushed to the scene, surprised by what they saw.
Michael Waycaster, parent, "when I got the news they said that they actually just run off the road, and I didn't realize till I walked up that it actually went all the way over. So it was a little scary there at the last second."
Michael's son was shaken up but okay, but a girl sitting across from him wasn't so lucky, "I kind of fell on top of her, like a bunch of people fell on top of her so, she hurt her leg pretty bad."
The bus driver, wrapped in a blanket, drove up Livingston Road with no problems. It was the curve coming down that got tricky.
Harold Hyatt, bus driver, "I just started sliding and it just kept a going." Hyatt goes on to say, "the next thing I knowed I was going off the shoulder of the road."
School officials say speed was not a factor. The highway patrol is investigating.
Henderson County Commissioner J. Michael Edney announced Tuesday that he will seek re-election to the District 1 seat he has held since 2010.
Edney, who also held the District 5 seat from 1988 to 1996, said his primary reason for seeking another term is to "keep Henderson County at the forefront in Western North Carolina in the areas of emergency services, education, jobs and healthcare."
"In spite of the economic downturn, we have made great strides in all areas as promised in 2010," Edney said. "We have accomplished much without increasing taxes or spending the county's savings, and I am ready to embrace the work needed repeat that statement four years from now."
Edney cited several examples of fulfilled promises during his current term in office:
• Expansion of EMS, reducing emergency response times.
• Updating the 911 call center and system to ensure the best emergency communications possible.
• Funding the public education system "at the highest level in its history, while giving the elected school board broad discretion as to how they spend those funds."
• Promotion and support of new and existing industries, resulting in over $161 million dollars in new investment and over 600 new, high-paying jobs for Henderson County.
• Creation of the Henderson County Agribusiness Development group, which promotes economic development in the county's farming community.
In addition, Edney said he was proud that during his tenure, county-owned Pardee Hospital developed a management relationship with the University of North Carolina hospital system and medical school, becoming nationally recognized for its quality medical service.
Another point of pride for Edney was the relationship developed between the county and Wingate University, as well as the enhancements to the recreational opportunities available to all ages within the county.
Edney is a Henderson County native, tracing his roots back to the very first settlers in the region in the 1780s. He is married to Lisa Mazzeo-Edney, and they have two children, Mitch and Megan. He graduated from law school in 1985 and maintains his own law practice in Hendersonville.
Sheriff Charles McDonald announced Tuesday that his campaign made an "inadvertent error" concerning a campaign finance rule.
The violation was an unintentional oversight , saod McDonald, by the campaign team, and stemmed from an overwhelmingly successful golf tournament fundraising event. A number of unregistered teams and individuals showed up to play and an error was made with several golfers paying their entry fees with cash.
North Carolina Election law allows cash contributions, but the rules state that no individual can make cash contributions of more than $50.00 to a campaign.
Although every contribution was meticulously documented, said McDonald, this was an honest mistake made by those working the registration table. In fact, it was due to the accurate recordkeeping of the campaign treasurer that the oversight was easily visible when our financial report was taken to the Henderson County Board of Elections for review before its submission.
In a statement this week, Sheriff McDonald said: "I certainly appreciate the staff of the Henderson County Board of Elections and the professionalism and diligence with which they serve the interests of the citizens of Henderson County. I completely understand the State Board of Elections' ruling and will do everything possible to ensure that no such error occurs in the future."