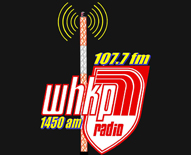 ILLEGAL GAMBLING ACTIVITIES REPORTED AT TAR HEEL LANES ON THE ASHEVILLE HIGHWAY
Some alleged illegal gambling activity has been discovered at Tar Heel Lanes on the Asheville Highway.
Henderson County sheriff's Chief Deputy Frank Stout reported Thursday afternoon that based upon information from a Crime Stoppers tip, officers were able to substantiate Tarheel Lanes Family Recreation Center on US 25 in Hendersonville was engaged in illegal gambling activity. During service of a search warrant last evening State and local authorities located a private room within the business where the illegal activity was occurring. The investigation is ongoing and charges are pending.
When citizens in the community see or suspect illegal or prohibited activity, such as gambling, Sheriff Charles McDonald encourages them to continue reporting information to the Henderson County Sheriff's Office or Crime Stoppers in an effort to keep these type establishments from opening or doing business in Henderson County.