County "Closes" On Hendersonville Christian School Property This Past Friday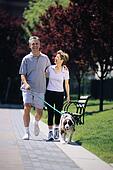 MORE COUNTY RECREATION
Henderson County is another vital step closer to taking possession of the former Hendersonville Christian School property on South Grove Street.
In 2012, the county commissioners voted to purchase the property and use it to supplement county recreational space and facilities. Commissioners committed $2.2 million to buy the property, to make improvements on it, and to further upgrade recreational facilities at Jackson Park. The county actually paid $910 thousand for the property, which was a savings of about $200 thousand from the actual price of the defunct private school property.
There had been some delays on the ac tual closing on the sale...but County Manager Steve Wyatt told WHKP News this week the closing will likely occur on Friday...and even if there are a few minor additional delays, everything should be finalized and closed within a few days. There had been some issues that had to be cleared by the North Carolina Attorney General's office...and the county manager said State Senator Tom Apodaca and his Raleigh staff had helped resolve those issues and expedited the closing.
Wyatt said there are some Americans With Disabilities Act renovations that need to be made on the gym before it'll be open and available to the general public...but the commissioners will move forward with those and other improvements quickly. The other improvements on the property will include artificial turf, he said.
Now that the actual closing on the property is happening, Wyat said the property and facilities should be ready and available for public use by this spring.
By WHKP News Director Larry Freeman
12noon January 24, 2013