County To Close The Stoney Mountain Activity Center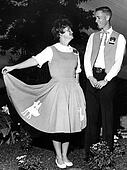 STONEY MOUNTAIN ACTIVITY CENTER TO CLOSE
Henderson County County Manager Steve Wyatt told WHKP News this week the Stoney Mountain Activity Center, which is located next to the landfill, Animal Shelter, and re-cycling center on Stoney Mountain Road, will soon be closed.
Wyatt said the recreational activities and offices currently located at the Stoney Mountain Activity Center will be re-located this spring to the former Hendersonville Christian School property on South Grove Street which was recently purchased by the county for the expansion of county recreation.
This move, said Wyatt, will result in considerable savings to the county...and will better consolidate county recreational activities and offices.
The building in which the Stoney Mountain Activity Center is located is one of the oldest and most historical buildings owned by county government...it was operated for many years through the middle of the last century as the "County Home" and a small cemetery is located nearby which contains the graves of some who passed away in the old "County Home". The facility was later used for local bluegrass and country music performances and dances prior to becoming a part of the county's recreation system.