Flat Rock Council Votes To Buy Highland Lake Golf Course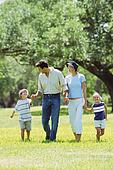 FLAT ROCK PLANS A "PASSIVE" PARK
WHKP News repiorted Thursday morning that the Village of Flat Rock Council was likely to approve the purchase of Highland Lake Golf Couse Thursday...Flat Rock Councilman Nick Weedman said in an interview on WHKP that he expected a motion would be made at Thursday's Village Council meeting to approve the purchasel...and that is what happened, by unanimous vote of Village Council, at the regular March monthl;y meeting Thursday of Village of Flat Rock Council. The Times-News (blueridgenow.com) reported Thursday afternoon:
Calling it a "paradigm shift" and a "big step out of the box," Flat Rock's village council unanimously agreed Thursday to move forward on purchasing the Highland Lake Golf Course for a municipal park.
By a 7-0 vote, members approved Councilman Dave Bucher's motion that the village authorize the mayor to negotiate a purchase of the park in a closed meeting with principles of Course Doctors Inc., which owns the 66-acre property.
Council members acknowledged there are still unanswered questions about the cost of operating and maintaining the park, but chose moving forward over further analysis since the subject has been thoroughly vetted over the past six months.
"Throughout the entire process, the reaction by the public – both oral and written – has been predominantly positive and supportive of the council's pursuit of the park proposal," Mayor Bob Staton said before the vote. "We could consider this matter and study it to death," but that would only lead to "paralysis by analysis."
Immediately following the vote, council went into a closed session to discuss the terms and price of its offer to Course Doctors. Council members were not expected to disclose their offer until it's presented to the owners, Staton said, perhaps on Friday.