Ribbon Cutting June 27 For New County Recreation Facility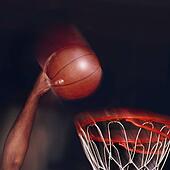 Henderson County will hold a ribbon cutting for the Athletics and Activity Center, located at 708 Old Spartanburg Highway, Hendersonville, on Thursday, June 27, 2013 at 10:00 a.m.
Community members are invited to attend the ribbon cutting and tour the gymnasium. In October of 2012 the Board of Commissioners entered into discussions regarding the purchase of the former Hendersonville Christian School property.
The property was purchased in late January 2013. The need for a recreation center was identified in the 2007 facility needs assessment. The property is a total of 11.32 acres and includes a gymnasium with a regulation high school basketball and volleyball court, playing fields, classrooms, offices spaces and activity spaces.