Memory Lane

1946 SIGN-ON FROM STAGE OF CAROLINA THEATRE with Congressman Redden at podium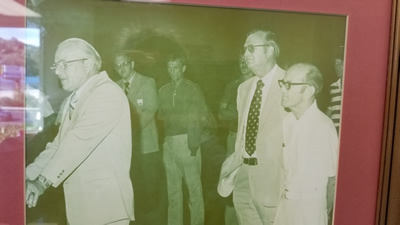 The late Glenn Marlowe (left) recognizing the late WHKP Sports Announcer Charlie Renfrow (far right) at football game. Others (L-R) Sam Reese, Tom Wilson and Bill Bates.
David Brinkley, former TV network newscaster....from Wilmington, N.C.
Mike Huckabee, former Governor of Arkansas, broadcaster and Presidential candidate....on book tour in Asheville, being greeted by Sabra Donnell and Art Cooley, WHKP RADIO.
WHKP VP & ADVERTISING MANAGER driving an electric car, provided by a member of the Hendersonville Automotive Dealers.
WHKP 'sister station' WKIT-FM was at 102.5 on FM with 100,000 Watts of POWER. It was sold to WMYI in Greenville, S.C. in 1985 and is still heard at that 'dial position' with a change in format, from total country to a more 'modern music' format.
WHKP wall display, created by the late Kermit Edney's daughter, Katina...along with WKIT display above...on display in our current radio studios at 1450 7th Avenue East in Hendersonville....as we celebrate the start of our 72nd year of broadcasting on Tuesday, October 24th, 2017.
Mary Hull, showing vistors through Broadcast House in an Open House event of the past. Mary has been associated with the station since 1952.
Charlie "Choo Choo" Justice - native of Asheville and UNC Tar-Heel ALL AMERICAN football player and runner-up TWICE for the Heisman Trophy, with team-mate, Art Weiner. Picture taken in the late 1940's.
HOW VERY TRUE !!!!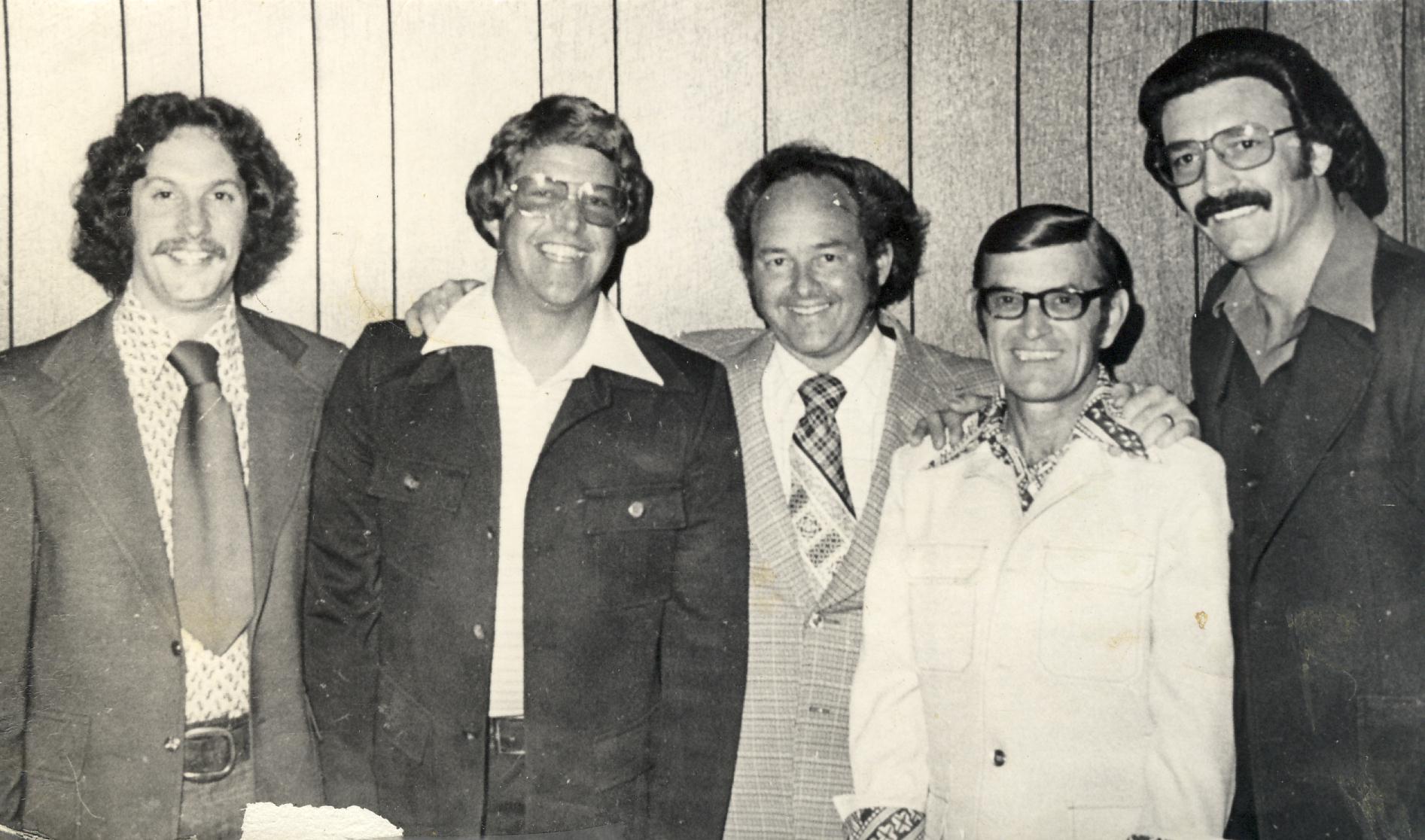 (L-R) Mike Edney, Engineer; Jim Whitmire, Statistician; Buddy Chapman, Sports Editor of Times-News; Charlie Renfrow, Play-by-play announcer and Doug Brooks, color announcer ....all the TEAM for LOCAL HIGH SCHOOL FOOTBALL on WHKP for many years.