WHKP AM 1450 - NOW IN OUR 67th YEAR OF BROADCASTING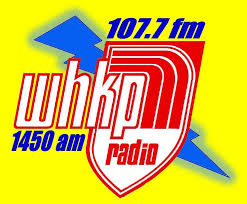 LAUREL PARK'S BARBEQUE AND BLUEGRASS ON JUMP OFF ROCK - SCHEDULED FOR TONIGHT, MAY 18TH HAS BEEN POSTPONED DUE TO WEATHER UNTIL SATURDAY, JUNE 1ST.....5 TIL 9 PM. HELP SPREAD THE WORD !
SADDLING UP AT FRENCH BROAD OUTPOST RANCH IN DEL RIO, TENNESSEE. Well worth checking out @www.frenchbroadriver.com

Attention small business owners! Rent an office for as little as $150, in a high traffic 'cross-town' location with parking at the door. Month-to-Month lease includes all utilities, wi-fi and an office desk and chair. Call 388-1451 for more information.