Hendersonville city officials are planning a day-long city BUDGET REVIEW for the new fiscal year, 2014-15, which begins July 1.
The BUDGET REVIEW will be in City Hall all day this Friday...below is the schedulke and agenda for the meeting:

CITY OF HENDERSONVILLE CITY COUNCIL – SPECIAL MEETING
BUDGET REVIEW
FOR FISCAL YEAR 2014-15
MAY 16, 2014 – 8:30 A.M.
SECOND FLOOR CONFERENCE ROOM IN CITY HALL
8:00 a.m. Breakfast served
8:30 a.m. Call to Order; General Overview of Budget
9:00 a.m. Review of Requests for Special Appropriations – Round 1
9:45 a.m. General Fund Review
11:30 a.m. Environmental Services Fund Review
Noon – 1:00 p.m. Recess for Lunch
1:00 p.m. Downtown/Seventh Avenue Tax Districts Review
1:30 p.m. Water and Sewer Fund Review
2:30 p.m. Review of Requests for Special Appropriations – Round 2 (if
needed)
3:00 p.m. General Budget Discussion and Other Business
3:30 Adjourn
The NC Apple Festival can use Volunteers in the beverage & merchandise booths Friday through Monday in 3 hour shifts starting at 9:00 A.M.
This is GREAT fun & a good way to see the Festival with out dealing with the crowds so much, you can see a lot from the booths, out of the sun! Every one who volunteers gets a t-shirt with the current years logo and free drink coupons!
Pick someone to sign up with you, a spouse, friend, child or grandchild, IT IS A LOT OF FUN!!
The following are times that are available: 9:00-12:00, 12:00-3:00, 3:00-6:00 & 6:00-9:00 Friday through Sunday. Monday 9:00-12:00, 12:00-3:00(this shift always has a great view of the parade!! that starts at 2:30)
Contact...
With a decline in donations this past winter, Goodwill Industries of Northwest North Carolina is making it more convenient for people to get their donations to a Goodwill facility. And what is more convenient than a house call? Goodwill now offers free pickup service for businesses and large residential donations within the greater Asheville area.
Included will be the Dr. Robert C. Sample House, circa 1926
Spring Tour of Historic Homes
Hendersonville, North Carolina
Date: May 4, 2014, 1pm-5pm
Tickets: $15 per person
Organization: Hendersonville Historic Preservation Commission
This May, join us for a self-driving/walking tour through one of Hendersonville's lovely historic districts, Hyman Heights. This year's tour features homes built between1856 and 1930, showcasing Craftsman, Gothic, and Colonial Revival Styles. A highlight of the tour will be Killareny House, a pre-civil war home remodeled by Richard Sharp Smith in 1910 (pictured on flyer).
Hyman Heights was platted in 1908 but much of the growth started in 1913 with the opening of Patton Hospital within the neighborhood. This district and its 123 contributing structures are listed on the National Register of Historic Places. Hyman Heights was designated a Local Historic District by the Hendersonville City Council in 1997.
Advanced tickets will be available The Bee Hive (449 N Main), Mia's Martketplace (241 N. Main) and City Hall (145 5th Ave East).Tickets will be available the day of the tour at Killarney House, 322 Killarney Street (off Patton Street in Hyman Heights).
Asheville's North Fork Water Reservoir
The North Carolina General Assembly passed a law in a recent session creating an all new regional water and sewer "authority", based around the existing Metropoilitan Sewage District which serves Asheville, Buncombe County, and some parts of northern Henderson County. The new "authority" would take control of the Asheville water system away from the City of Asheville and place it under the new "authority". The City of Asheville is taking legal action to hold on to its water system...and the Asheville Citizen- Times reports that some early court action will be coming this spring:
A judge will hear oral arguments May 23 in city government's lawsuit seeking to block the forced transfer of its water system to the Metropolitan Sewerage District.
Attorneys for the city and state government have been trading written legal briefs in the case, which is being heard in Wake County Superior Court in Raleigh, for several weeks.
A 2013 law mandates the transfer without compensation to city government. Judge Howard Manning Jr. last year ordered that the transfer be put on hold until at least 30 days after he hears oral arguments in the case. It says Manning could extend that period if he wants more time to render a decision.
Mayor Esther Manheimer said recently that she expects whichever side loses at the Superior Court level to appeal to the state Court of Appeals.
The legislation creating the new "authority" had the backing and sponsorship of Henderson County Representative Chuck McGrady. Parts of Fletcher and Mills River inside Henderson County would be served by the new "authority".
The City of Hendersonville will sponsor a secure, Shred Day for City residents on Wednesday, May 14, from 9 a.m. to 10:30 a.m., in the parking lot of Patton Park, 59 E. Clairmont Drive. American Security Shredding, Inc, will have their shredding truck in the parking lot to allow residents to dispose of sensitive materials. Residents of Hendersonville are invited to bring up to two boxes (or 50 lbs.) of paper items to be shredded. Suggested items to shred are financial statements, cancelled checks, credit card statements, payroll stubs, insurance forms, old tax returns, forms from doctor's offices, etc. This is not for businesses. The public can simply drop their documents off or stay and watch their documents destroyed. The event will happen rain or shine. If the shredding truck fills up before 10:30, the event will be over.
To make this part of a community outreach effort, the City is asking that residents coming to the event to bring items to donate to the Storehouse and IAM. Suggested items are canned fruits & vegetables, canned chili & beef stew, and toiletry items.
For more information, contact Lu Ann Welter, City Planning, 828-697-3088 or This email address is being protected from spambots. You need JavaScript enabled to view it." target="_blank">lwelter@cityofhendersonville.org.
The No. 1 job of the Highway Patrol is not to be a ticket-generator, said North Carolina Highway Patrol Trooper Michael Baker.
"It's to gain compliance, so that (drivers) will slow down," he said.
The Highway Patrol launches its annual Operation Slow Down 2014 campaign to catch excessive speeders on North Carolina's highways April 14. The campaign will end April 20 and was created as an effort to reduce traffic collisions across the state, through enforcement and awareness.
Speed remains the leading cause of traffic collisions and fatalities in North Carolina and across the country. Last year, the Highway Patrol investigated 815 fatal collisions on North Carolina highways statewide. In 208 deaths, speed contributed to the accident.
During Operation Slow Down 2013, troopers issued more than 19,581 citations for numerous traffic violations, including 8,634 speed-related charges. The total charges for Buncombe County during last year's campaign was 439, Baker said.
Operation Slow Down 2014 enforcement efforts will be conducted across the state.
The campaign will focus on motorists exceeding the posted speed limit on interstates and major four-lane highways.
Troopers will be using marked and unmarked patrol vehicles to target the most dangerous roadways in each county.
They will also be looking for commercial motor vehicle drivers who may be committing serious traffic violations. These violations include following too closely, improper or erratic lane change, careless and reckless driving and any violation of the motor vehicle laws that can result in serious injury or death.
Motorists may report dangerous driving to the Highway Patrol by dialing *HP on their mobile phones from anywhere in the state.
WHAT: Pops and Patriotic Concert
WHEN: Blue Ridge Community College, Conference Hall, Flat Rock
WHEN: May 11, 2014 at 3pm
WHO: Hendersonville Community Band
Honoring our WW2 vets
Featuring Roberto Flores, baritone soloist
COST: $10 for adults
MORE INFO: Ruthie Rosauer This email address is being protected from spambots. You need JavaScript enabled to view it. www.hcbmusic.com
Seventy years ago this June U.S. forces landed in France for D-Day. As a salute to the men and women who served in the military during World War Two the Hendersonville Community Band (HCB) will be playing "The Homefront: Musical memories from World War II" which includes the 1940s hits: Thanks for the Memory, Bell Bottom Trousers, The White Cliffs of Dover, Don't Sit Under the Apple Tree with Anyone Else But Me, and Praise the Lord and Pass the Ammunition.
The HCB will be honoring three of their own World War Two veterans at this concert: Hal Beam, Win McGrath and Ralph Carter. Hal Beam fought in the Battle of the Bulge in 1944. He survived the battle and his time as a POW in Germany. Win McGrath served in the Pacific with the U.S. Navy and participated in the invasion of Okinawa, going ashore with the Marines. He also worked on decommissioning Japanese submarines. Ralph Carter served in the U.S. Navy (stateside) during the war. All three play in the HCB's trumpet/cornet section. Hal Beam and Win McGrath are charter members of the band.
Other patriotic songs in the program include: Irving Berlin's "Songs for America" (This is the Army, Mister Jones – Give Me Your Tired, Your Poor – This is a Great Country – God Bless America), "Armed Forces Salute" (Caisson Song – Semper Paratus – The Marines' Hymn – The U.S. Air Force – Anchors Aweigh) and "God Bless The U.S.A." by Lee Greenwood.
Anyone who has ever heard Roberto Flores sing will remember his beautiful baritone voice. For this concert he will sing two solos; "Somewhere Over the Rainbow" (from the Wizard of Oz) and "You Raise Me Up" by Brendan Graham and Rolf Lovland. Roberto has performed musical theatre, oratorio and opera throughout the Southeast and Europe. He has been a soloist with the Asheville Symphony, performs regularly with the Asheville Lyric Opera, and is a member of PASTYME, the premiere a capella ensemble of the western Carolinas.
The tuba section will have the chance to strut their stuff in Joe Berke's "Tiptoe through the Tubas" lightly based on the better-known, "Tiptoe through the Tulips."
Fans of trumpeter Russ Sena will get to hear his trumpet sing out in "Jamaican Rumba" by Arthur Benjamin and "Give Me Your Tired, Your Poor." Movie lovers will enjoy the "Hollywood Milestones" medley (arranged by John Higgins and includes music from Forrest Gump, Jaws, Beauty and the Beast, Where Do I Begin? Back to the Future and Chariots of Fire) as well as "Soaring with John Williams" which features Superman March, Cadillac of the Skies and Star Wars.
The 80-member Hendersonville Community Band will perform this "Pops and Patriotic" concert under the direction of Winford Franklin on May 11, 2014 at 3pm at the Blue Ridge Community College Conference Hall in Flat Rock, NC.
Tickets are $10 for adults, free admission for students. Tickets are available at the Hendersonville Visitor Center, Laurel Park Wine Market and at the door. For more information call 715-797-2260 or see the band's website, www.hcbmusic.com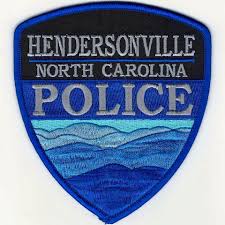 (HENDERSONVILLE TIMES-NEWS PHOTOS)
Detectives with the Henderson County Sheriff's Office are investigating a shooting that occurred around 5:30 p.m. Friday at 1166 Brooklyn Ave.
At approximately
5:38 PM Friday
, officers from the Henderson County Sheriff's Office responded to an altercation at 1166 Brooklyn Avenue in East Flat Rock.
When officers arrived thay found Fabian Serna, age 25 with a gunshot wound to the abdomen. He was immediately transported by ground ambulance to Mission Hospital, where he underwent emergency surgery. His condition is not available at this time.
Officers identified Colby West, age 20 as the probable shooter and after interviews with detectives he was not charged pending further investigation.
Officers were able to establish that a fight had taken place between four (4) individuals at the residence and it escalated to the point gunfire. The investigation is continuing and will be presented to the District Attorney's Office to see if charges will be brought in regards to this incident.
HENDERSONVILLE'S OKLAWAHA GREENWAY
The City of Hendersonville recently commenced construction of the Jackson Park Sewer Interceptor Project. The project extends from N Main Street to Jackson Park and parallels the Oklawaha Greenway in several locations.
The sewer construction involves clearing of trees, brush and other vegetation. In order to preserve public safety, the Greenway will be closed to the public north of Seventh Avenue beginning Monday, April 14 through the end of April.
The closure will be clearly marked and will be intermittent as construction proceeds. The Greenway will remain open during Saturdays and Sundays.
The city says, "We apologize for the inconvenience and appreciate your patience as we continue to make improvements to our City's infrastructure. Please direct any questions to Brent Detwiler, City Engineer at (828) 697-3000.