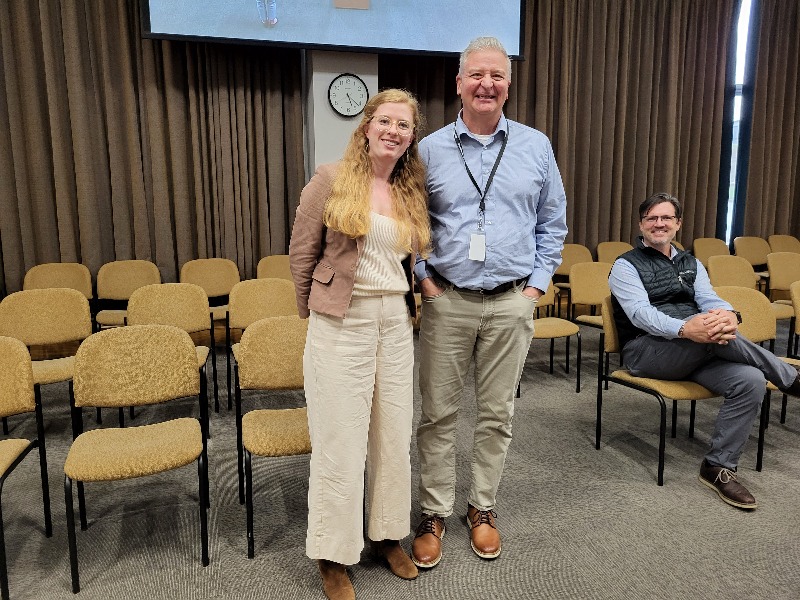 The City of Hendersonville welcomes Caitlyn Gendusa as the new Sustainability Manager. This is a new position in the Public Works Department responsible for developing, implementing, and monitoring City sustainability strategies. Her role will also include serving as the staff liaison to the City's Environmental Sustainability Board.
"I have always had a strong interest in sustainability," said Caitlyn Gendusa. "Through my professional experience, I worked with various community members and organizations to advance their environmental practices. As someone who calls Hendersonville my home, I couldn't think of a better position or city to be working in."
Caitlyn Gendusa joined the Hendersonville team on Monday, March 20 after previously serving as Land Conservation Manager with Forever Upstate in Greenville, SC. Her five years of service with Forever Upstate also included work as a Land Conservation Specialist before taking on the role of Manager. Caitlyn also worked as a Sustainability Consulting and Metrics Intern for The Georgia Center for Continuing Education & Hotel. She also serves as Board Director for the Hendersonville Community Co-op and as a Board Member for Land Trust Network's Outreach Committee. Caitlyn has a bachelor's degree from the University of Georgia and is certified in Sustainability.
When asked what the most important aspects of the Sustainability Manager's job are, Caitlyn responded with the following: "Something that stands out to me is how imperative it is that we have balanced growth. Especially as the City of Hendersonville is expected to grow tremendously over the next years, it is more important now than ever to align growth with sustainable practices to ensure the vitality of Hendersonville and future generations."